Milan, 1968: The XIV Triennale exhibition of design had just opened when a group of students broke in and occupied the building, starting a protest that lasted for a month.
Milan, 2018: Triennale and Calibro Studio asked us to find ways to communicate all the materials stored in the archives regarding this event, during a week-long workshop.
While reviewing the archive, we were struck by the huge amount of words written by the students and by the newspapers and we wanted to find new ways to show this incredible communication battle.
Our approach was both analogue and digital. On the analogue side, we created a magazine with the titles of all the articles written during that month of occupation, divided by each day of the protest.


On the digital side, we created a dataset with all the newspaper articles and keywords. Then we created the prototype for a website where users could explore the articles with different data visualization: browsing through an interactive net of keywords, or through headlines, days and newspapers.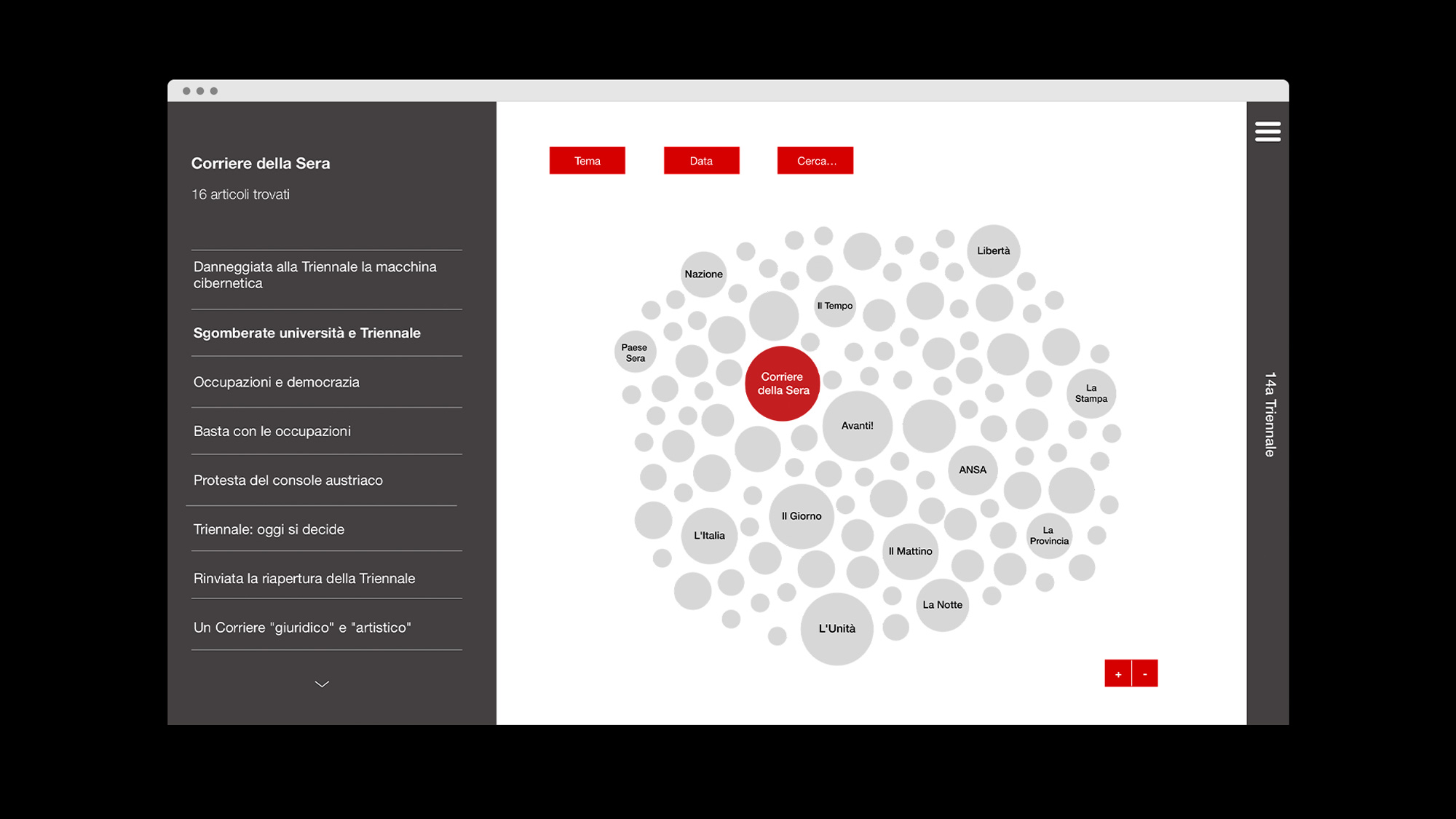 Team: Chiara Anselmi, Andrea Gerundino, Giovanni Palumbo, Margherita Perugini